Disposable Face Mask Anti-droplet Respirator Mask For Kid 10PCS
#

2

best sellers
in
Health
last month.
Disposable Face Mask Anti-droplet Respirator Mask For Kid 10PCS
days
:
hours
:
minutes
:
seconds
days
:
hours
:
minutes
:
seconds
56
orders in the last
30
days.
Description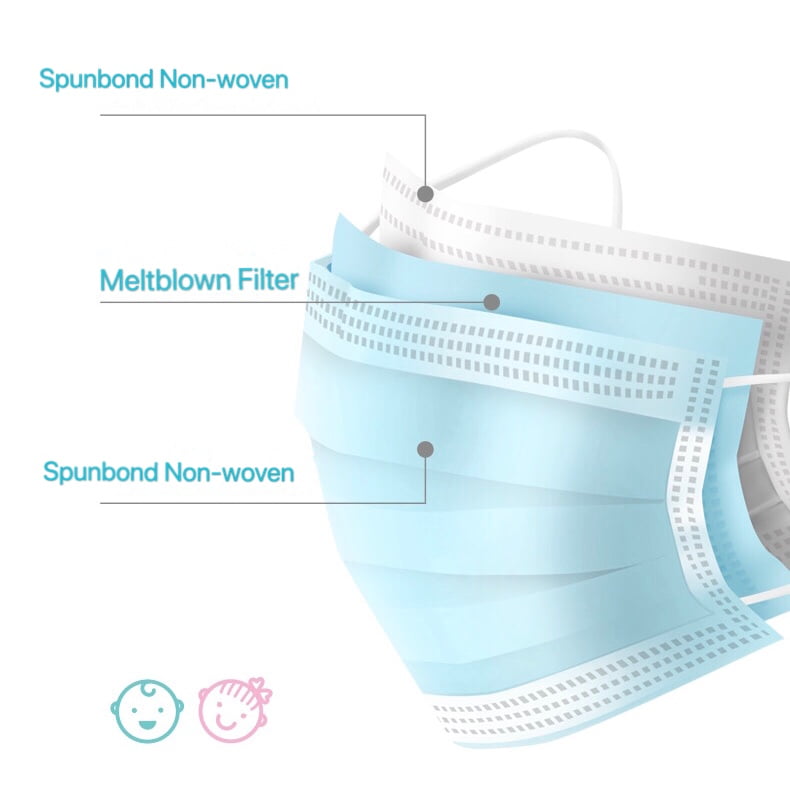 The disposable mask is specially designed for children. With 3 layers of non-woven fabric and melt-blown fabric to protect kids against the infectious droplets, microorganisms, and dust in everyday life.
Features
✅BFE≧95% and high filtration rate to bacteria, infectious droplets, particles or dust
✅Specially designed size to fit their little face, great for kids under 8 years old.
✅Suitable for daily protection or they can use it when to go to see a doctor.
✅10PCS compact size, convenient to carry.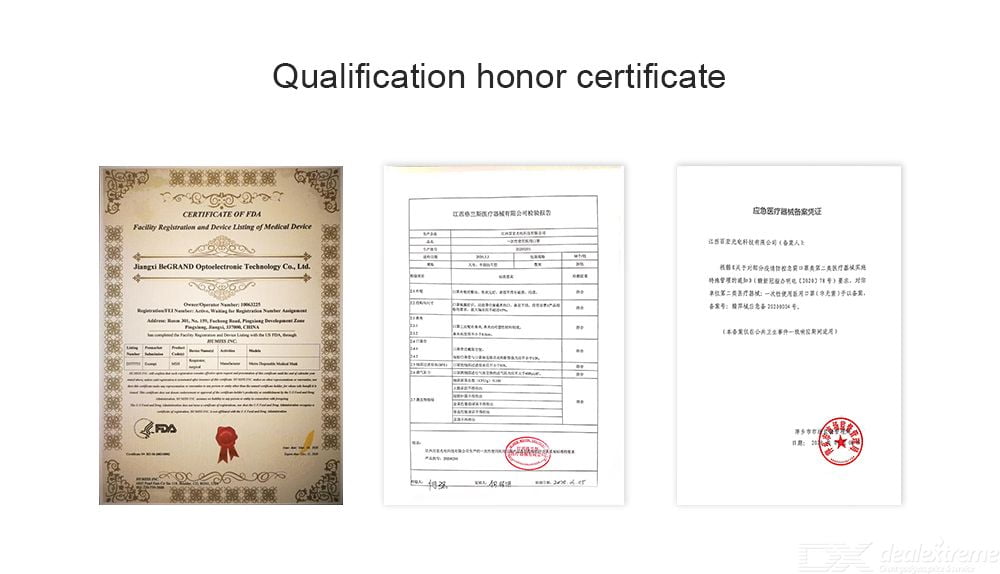 Does the child need to wear a mask?
The CDC now recommends people over age 2 wear face masks when outside their homes.
Situations in which children should not wear a mask include: 
Children under the age of 2 years, due to risks of suffocation.
If the only face-covering available is a possible choking or strangulation hazard.
If the child has difficulty breathing with the face covering or is unconscious, incapacitated or otherwise unable to remove the cover without assistance.
If wearing face-covering causes the child to increase the risk of getting exposed to the virus because they are touching their face more frequently.
SPECIFICATIONS:
Product name: Disposable face mask for children
Material: Non-woven fabric+ melt-blown fabric+ non-woven fabric
Quantity: 10PCS/Bag
Suitable for sickness, disease, flu, air pollution, and daily protection
Package includes: 
1  x 10PCS Children Disposable Face Mask
About Mask Fast Felivery:
United Kingdom, Germany, France, the United States can be delivered in 7 – 14 days.