Stuffed Meatball Maker
#

1

best sellers
in
Kitchen
last month.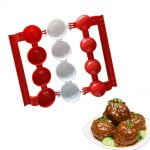 Stuffed Meatball Maker
days
:
hours
:
minutes
:
seconds
days
:
hours
:
minutes
:
seconds
97
orders in the last
30
days.
Enter code:
SUMMERSALE
to save
4%
.
Can only be used before 2022-04-30
Minimum spend required: $24.99
Description
Additional information
Reviews (7)
Description

If your family loves meatballs, then your family surely enjoys stuffed meatballs. Why not make it easy to feed them to the whole family with this stuffed Meatballs Maker? This unique kitchen gadget is a must for your kitchen that will deliver perfectly sized stuffed and unstuffed meatballs every time.

An ideal must-have for the homemade cooking enthusiast, this meatballs maker is your perfect go-to partner when it comes to cooking perfectly shaped meatballs at home! Meatball maker, the best easy way to shape, stuff, and seal 4 delicious stuffed meatballs in once, so simple. It's perfectly sealed, simple fun, create dishes by yourself. Free your hands from the greasiness—a good helper in your kitchen room.

Streamline the process of serving delicious meatballs to your friends and family with this Homemade Stuffed Meatball Maker.
The Stuffed Meatball Maker enables you to make round sealed meatballs, all at once. With this BPA free device, you'll be able to make deliciously stuffed meatballs out of whichever meat you choose.
Stuff them with your favorite ingredients, such as vegetables, cheese, and even jalapenos. Try making stuffed potato balls, rice balls, or even Scotch Eggs! You will LOVE this.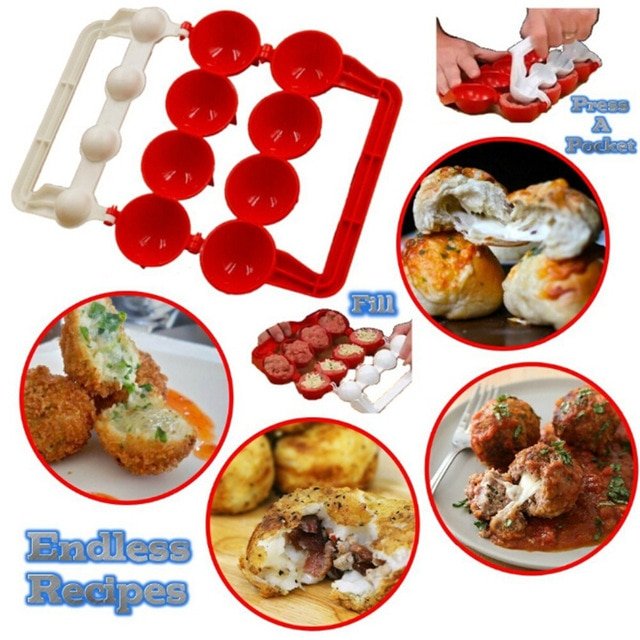 Features:
✅ A MUST-HAVE KITCHEN GADGET: Ensures that your meatballs are perfectly sized.
✅ EASY AND PRACTICAL KITCHEN AID FOR EVERYDAY USE: Simultaneously makeup to 4 large stuffed or unstuffed meatballs.
✅ PROTECT YOUR HANDS: No sticky fingers and no spilling of meat in your hands. Just fill and press.
✅BPA FREE: Made of eco-friendly plastic material. Dishwasher friendly.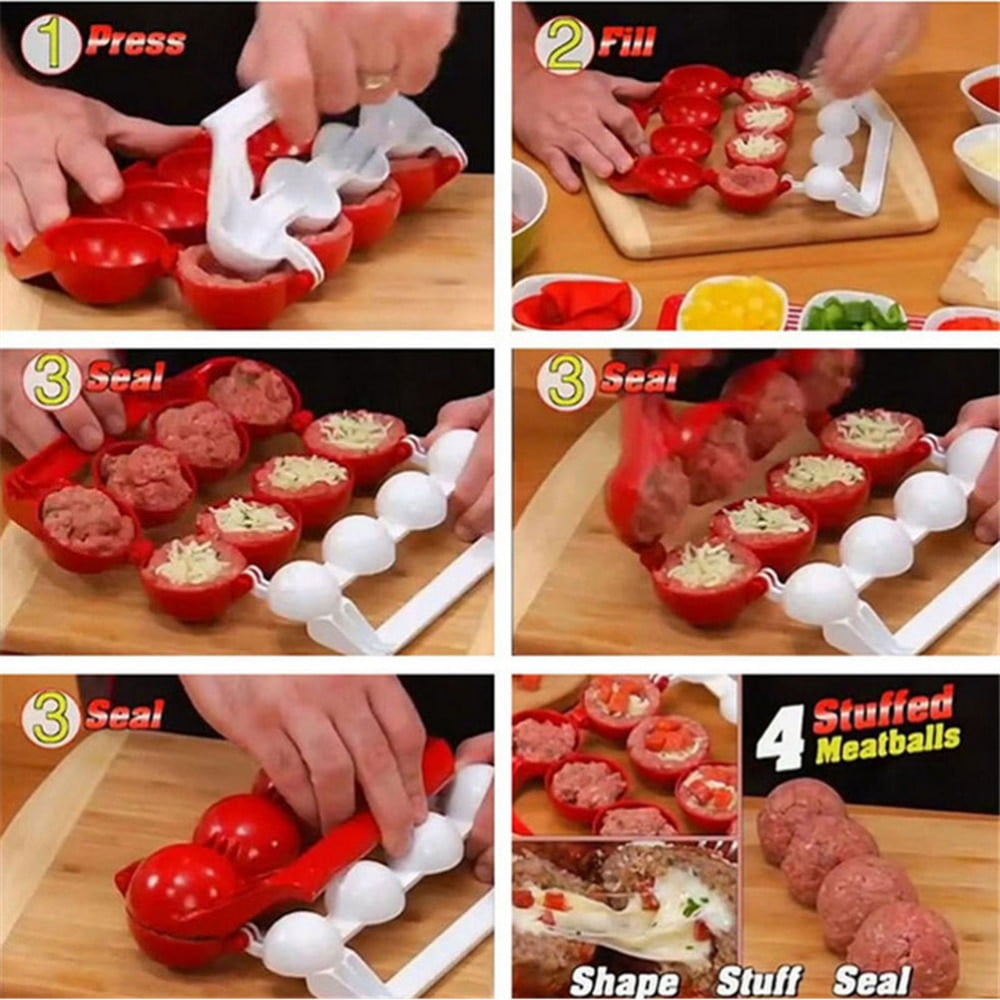 HOW TO USE Meatball Maker:
Simply add meat onto the red compartments where the white pressing tool is attached to and then press the tool onto it in order to make a pocket
Add your desired meatball filling.
Add meat onto the opposite red compartment then close the top.
Now have your stuffed meatballs ready for cooking.
Specifications:
Weight: 99g.
Material: safe ABS.
Size:27 x 24 x 3 cm.
Color: Red and white.
Package Included:
1 x Newbie Meatball Maker.
Additional information
| | |
| --- | --- |
| Weight | 3.7038 oz |
| Dimensions | 0.3937 × 0.3937 × 0.3937 in |
| Brand Name | wdspring |
| Meat & Poultry Tools Type | Patty Makers |
| Type | Meat & Poultry Tools |
| Material | Plastic |
| Model Number | K2001 |
| Feature | Eco-Friendly |
| Certification | CE / EU |