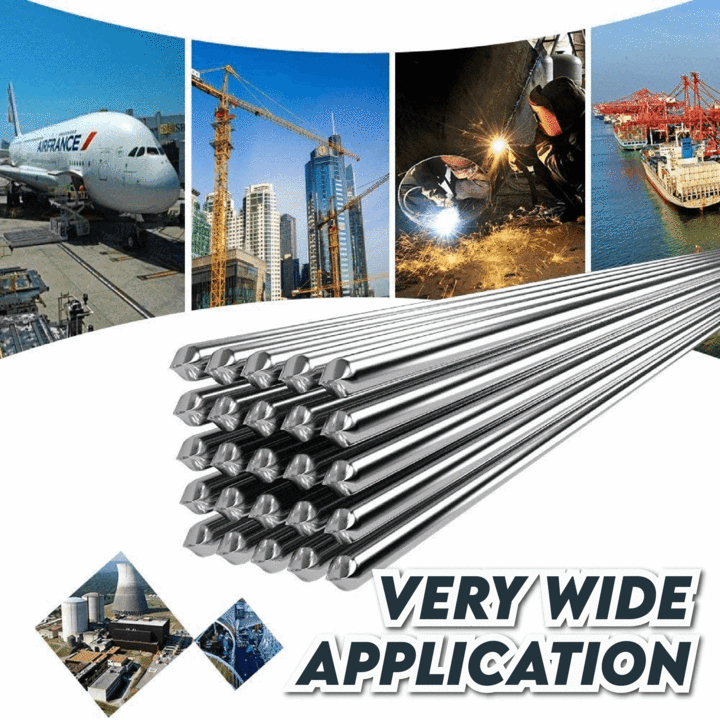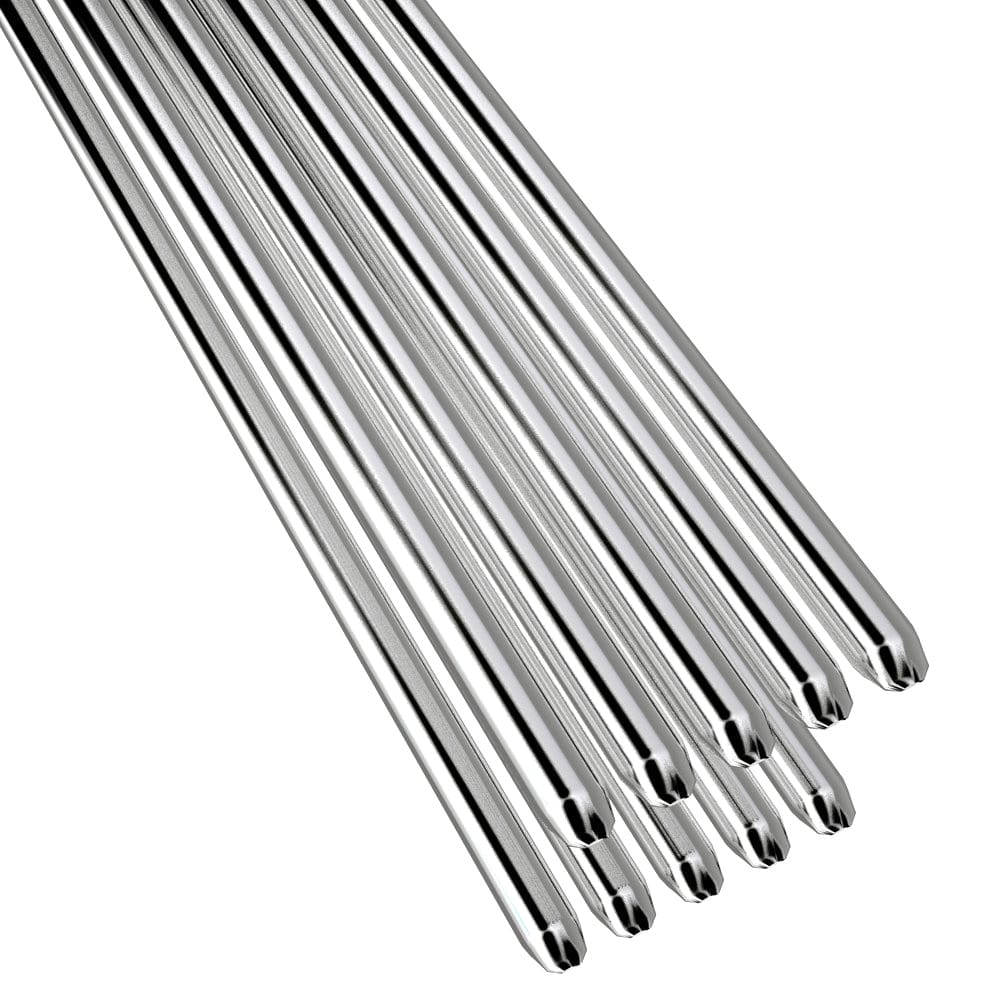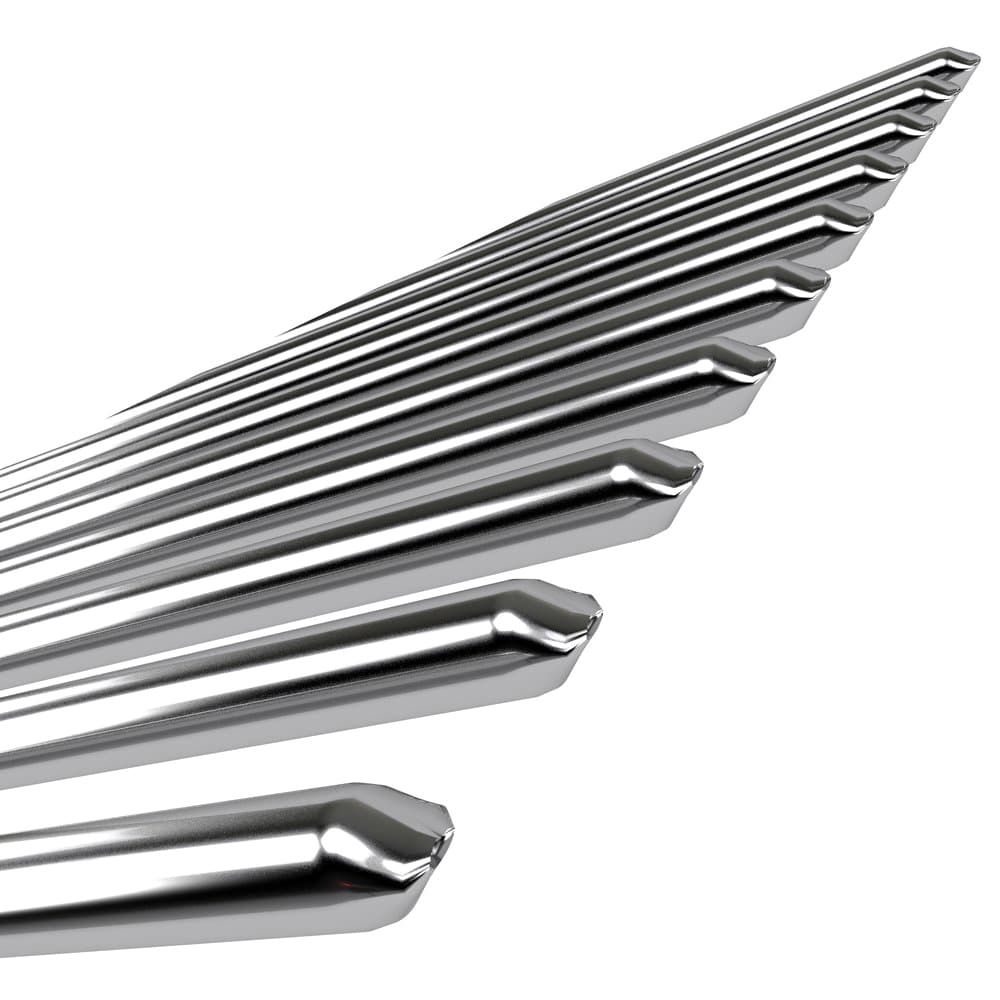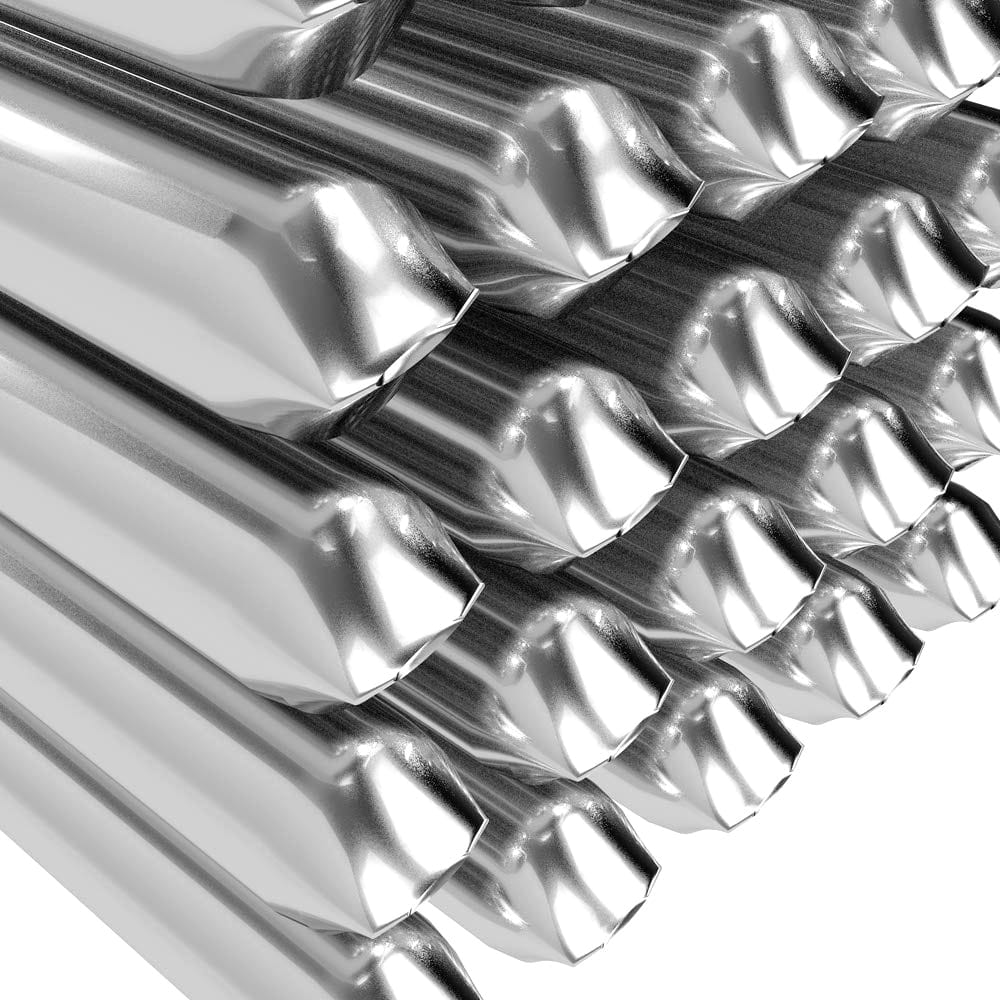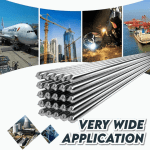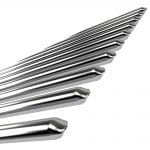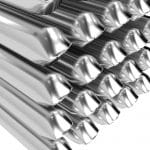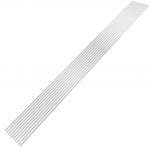 Easy Welding Rods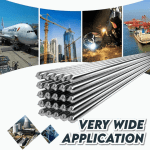 Easy Welding Rods
$16.99 – $54.99
$16.99 – $54.99
Description
Additional information
Reviews (21)
Description
No fluxes and no fumes are required (however, you can use some flux if you feel it will do a better job). These Easy welding rods make a sound joint, stronger than the parent metal, and can join thin and thick parts together. Its corrosion resistance is excellent and has minimal or no distortion to the parent material.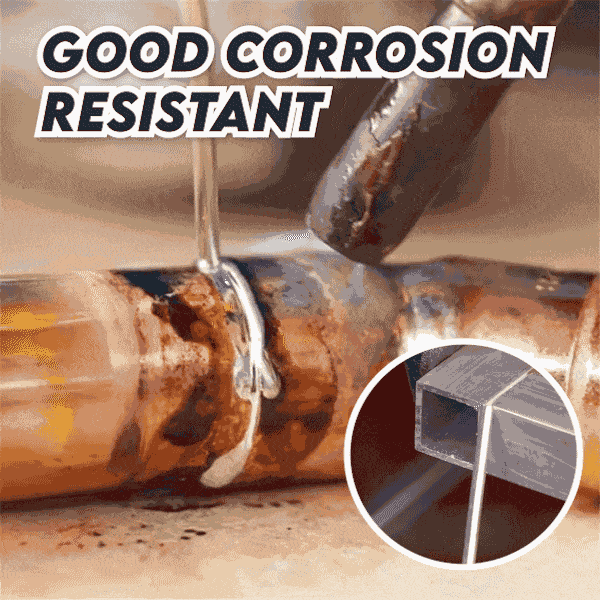 Make your repair works more fast, easy, and efficient with this Easy Welding Rods! The simplest way to weld aluminum parts.
Simple repair your way into hundreds of jobs, make durable permanent repairs that can last a lifetime.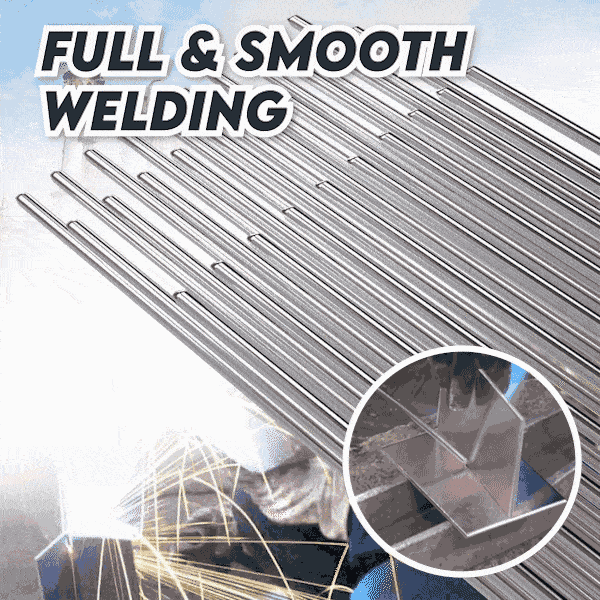 Features:
✅REPAIRS: Aluminum Welding Rods repairs or fabricates virtually anything made of aluminum, pot metal, or galvanized steel and heterogeneous welding between the above metals, even for white metals that have been seriously destroyed or contaminated by oil. You can repair boats, props, storm doors, gutters, antiques, tools, condensers, molds, rims, air conditioning lines, and so much more.
✅NO FLUX NEEDED: Easy welding rods contains solder powder inside, You don't have to use other flux powder with aluminum alloy. Very convenient and easy to weld.
✅EASY TO USE: The welding rod is as EASY as 1-2-3. Simply clean the base metal, heat the base metal, NOT THE ROD, repair your way into hundreds of dollars of savings.
✅PERMANENT: This aluminum welding rods is specially formulated to make strong permanent repairs that can last a lifetime. Diameter 2mm / 0.08″, Length 250mm / 9.8″
✅EFFECTIVE: Giving you the ability to repair more and throw out less. Saving money and the planet at the same time.
How to use Easy Welding Rods
Step 1: Cleaning and polishing the physical surface.
Step 2: Heating the surface of the base material, until the temperature of the wire to the operating temperature of 716–788℉ (380–420 ℃), so you can rely on the parent metal heat transfer welding wire to form welds, should not use the flame to burn wire, When the surface temperature of the base metal is sufficient, the wire can flow well and penetrate the metal capillary.
Step 3: When repairing thin aluminum, as long as the aluminum base metal heated to the appropriate working temperature, and then use the wire back and forth friction melting to form a weld, only with a metal brush melt welding wire to weld at the weld.
Step 4: Use propane gas to weld small objects, use industrial gas or induction heating device to heat and weld big objects, natural slow cooling after welding.
Specification:
Material: Aluminum
Length: 50cm
Diameter: 1.6mm/2mm
Package Included:
5/10/20/50 x Aluminum Welding Rods
Additional information
| | |
| --- | --- |
| Weight | N/A |
| Dimensions | N/A |
| Diameter | 1.6mm 10PC, 1.6mm 20PC, 1.6mm 50PC, 1.6mm 5PC, 2mm 10PC, 2mm 20PC, 2mm 50PC, 2mm 5PC |
| Brand Name | Furnishard |
| Operating Temperature | Low temperature |
| Length | 1.6mm/2mm |
| Model Number | N/A |
| Application | or welding or surfacing welding alloy |
| Operating Current | N/A |
| Welding Current | N/A |