Vibely Mascara™- lash cosmetics vibely mascara
#

1

best sellers
in
Beauty
last month.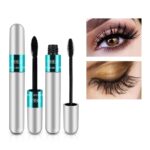 Vibely Mascara™- lash cosmetics vibely mascara
$14.99 – $29.99
days
:
hours
:
minutes
:
seconds
$14.99 – $29.99
days
:
hours
:
minutes
:
seconds
24
orders in the last
30
days.
Enter code:
SUMMERSALE
to save
4%
.
Can only be used before 2024-03-31
Minimum spend required: $24.99
Description

Lash Cosmetics Vibely Mascara
STUNNING LASHES
Upgrade your mascara! The enhancing 4D lash cosmetics vibely mascara coats each lash for stunningly thicker and longer lashes.
lash cosmetics vibely mascara,vibely mascara, lash cosmetics
No touch-ups required with Vibely Mascara. With its waterproof and long-lasting, creamy formula, you can safely spend your day without stains, flakes, or lumps!

OFFER YOUR EYELASHES ALL THE BEAUTY THEY DESERVE!
Two brushes for two incredible looks! Look thick and plump or tall and thin with Vibely Mascara, you don't have to choose.
LASHES UP TO 5 TIMES BIGGER!
Vibely Mascara ™ has been designed by beauty specialists to allow you to meet all your desires as a modern woman. Indeed, our mascara is unique in its kind since we use the best currently available to add maximum volume to your eyes! The result: eyelashes up to 5 times more voluminous for a look worthy of a beauty salon!
2 TIPS TO MEET ALL YOUR NEEDS!
The great peculiarity of our mascara is that it offers you two tips to apply makeup as you see fit. You will be able to add the volume you want to your eyelashes in order to obtain a tailor-made result that perfectly meets your desires! Applying makeup to your lashes has never been easier, so make the most of it!
LONG-LASTING WEAR FOR YOUR GREATEST HAPPINESS!
What would a great mascara be without long-lasting wear? Nothing at all! Vibely Mascara ™ lash cosmetics vibely mascara guarantees long-lasting hold to keep you radiant all day and night! You only need to apply makeup once to enjoy makeup that lasts perfectly over time and resists everything, even the rain!

WOMEN'S FAVORITE MASCARA!
Do like hundreds of women and order Vibely Mascara ™ now! It is high time to sublimate your eyes with a mascara that only wants one thing: your satisfaction!
ITS COMPOSITION:
Its formula is enriched with new microfibers, the texture is inserted between the eyelashes to densify the fringe naturally and without a "bundle" effect. It thus brings length and definition to your eyelashes for a truly stunning result.
Concerned about the health and well-being of our customers, this 4D Silk Fiber Mascara has been tested and developed in the Cosmetics laboratory by our experts.
Thus, it is dye-free, fragrance-free, sulfate-free, phthalate-free, gluten-free. Not tested on animals, it is glue-free and contains hypoallergenic and non-irritating ingredients.
At the heart of the new formula:
– waxes of natural origin and celluloses for immediate volume
– film-forming agents for long-lasting properties
– enriched in carbon for an intense black.
HOW TO REMOVE MAKEUP?
To remove makeup, it's very simple.
You just need to use a waterproof makeup remover or oil like coconut oil.
❤️ Our customers love Vibely Mascara ™ because:
Breathtaking long-lasting wear
Two tips to add up to 5 times more volume to your lashes
A rendering worthy of a beauty salon
Waterproof to withstand bad weather
Not found elsewhere