Classic NES Video Game Console with Built-in 600+ Games HD version (HDMI/AV Support)
#

1

best sellers
in
Toy
last month.
Classic NES Video Game Console with Built-in 600+ Games HD version (HDMI/AV Support)
days
:
hours
:
minutes
:
seconds
days
:
hours
:
minutes
:
seconds
93
orders in the last
30
days.
Enter code:
SUMMERSALE
to save
4%
.
Can only be used before 2022-04-30
Minimum spend required: $24.99
Description
Additional information
Reviews (54)
Description
Classic game console, return to the game of the 80s and 90s Retro Style.

There are 620 classic games, let you have a good time.
This 620 classic NES game machine not only allows you to experience the new game with the latest equipment but also makes you revisit memories of the old game.
The classic mini retro game console will help you with that; it can also recover your childhood memory by many retro games like Mario Brothers, Donkey Kong, MegaMan, PacMan, Contra, Double Dragon, Ninja Turtles, Adventure Island, Tiny Toon, etc.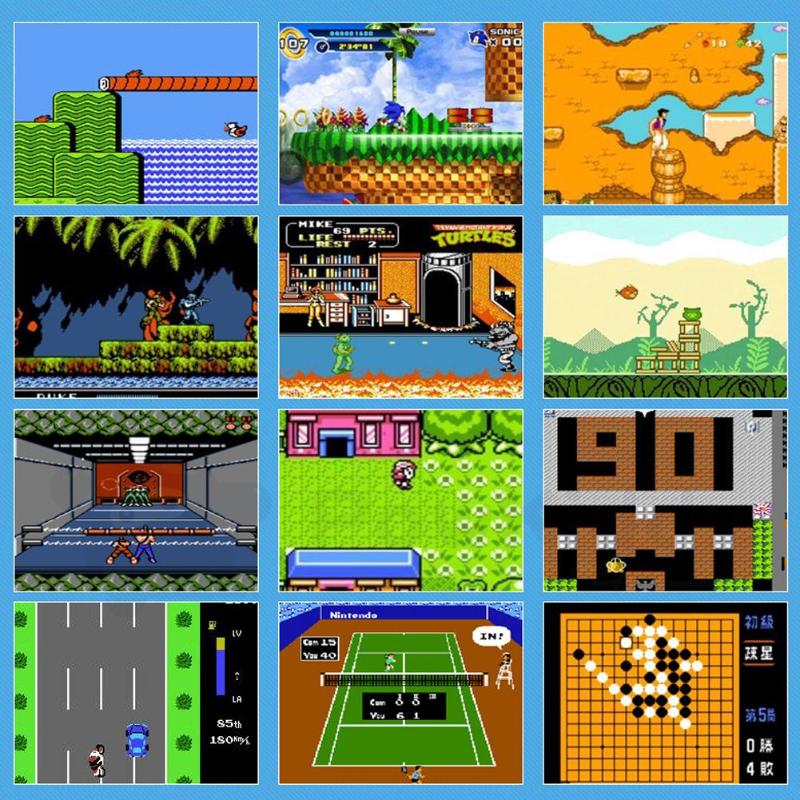 This Classic NES Game Device with built-in 620 non-repetitive classic games, totally satisfy your gaming demands on every weekend. It comes with 2 controllers so that you can play doubles game with your friends. Simple operation makes it more and more popular among children, it would also be a perfect entertainment system or gift for children
Super Mini Retro Classic Family HD TV Game Console Built-in 620 TV Video Games Non-repetitive 8 Bit AV NTSC With Dual Controllers Smart NES Device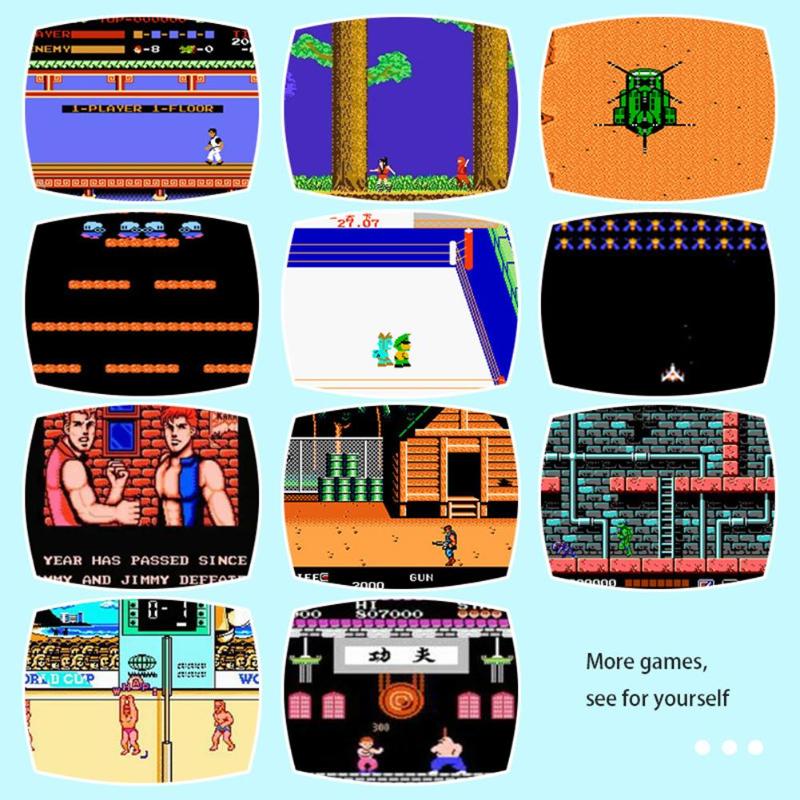 Features:
✅ Unique Retro Classic Appearance: Designed to mimic the original look and feel of the '90s home console. Bringing you back many fun gaming memories of your favorite gaming era-80's & 90's. Keep it and cherish your precious memories, because this classic retro game console might be discontinued very soon.
✅ Built-in Non-repetitive 620 Games: It is the latest equipment with both classic 80's & 90's games and updated games. It works with built-in Hard drive, built-in 620 non-repetitive games. No need for other game cards or downloads, all you need just a TV with AV input port!
✅ Compatible With Any TV: This device with high compatibility, it is suitable for almost all TV with NTSC signal. The game screen can adapt to any TV size automatically, and present you the HD image. All the game action takes place on one screen, from a zoomed out third-person perspective.
✅ Handheld Mini Size: A palm-size game box so that it can hold it with one hand, more convenient to bring it to anywhere. Easy to set up, use, and travel with everywhere you go.
✅ Dual Controller Available: With 2 game controllers, suitable for play action games with families, friends, couples, etc. Sharing happiness with them, and recover the childhood memory together.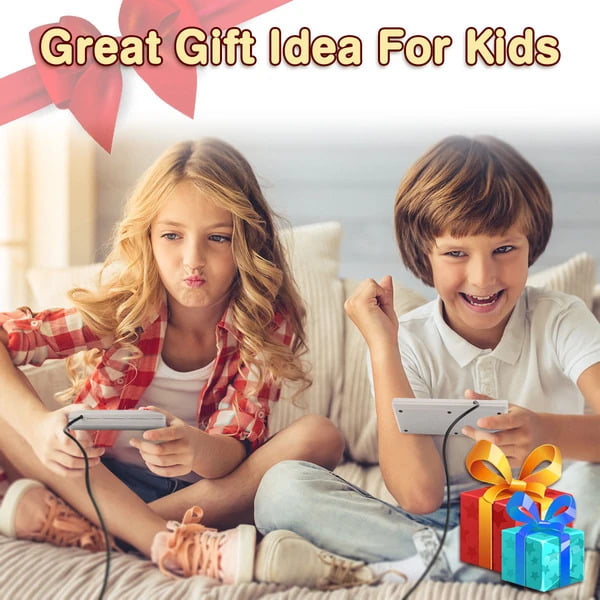 Classic Nes Classic 600 Games List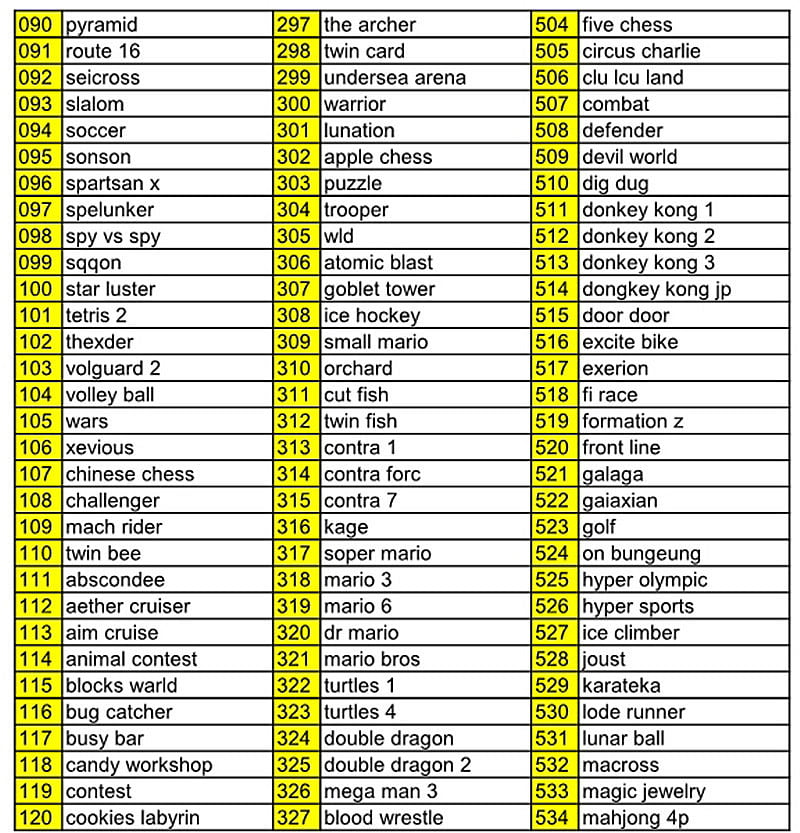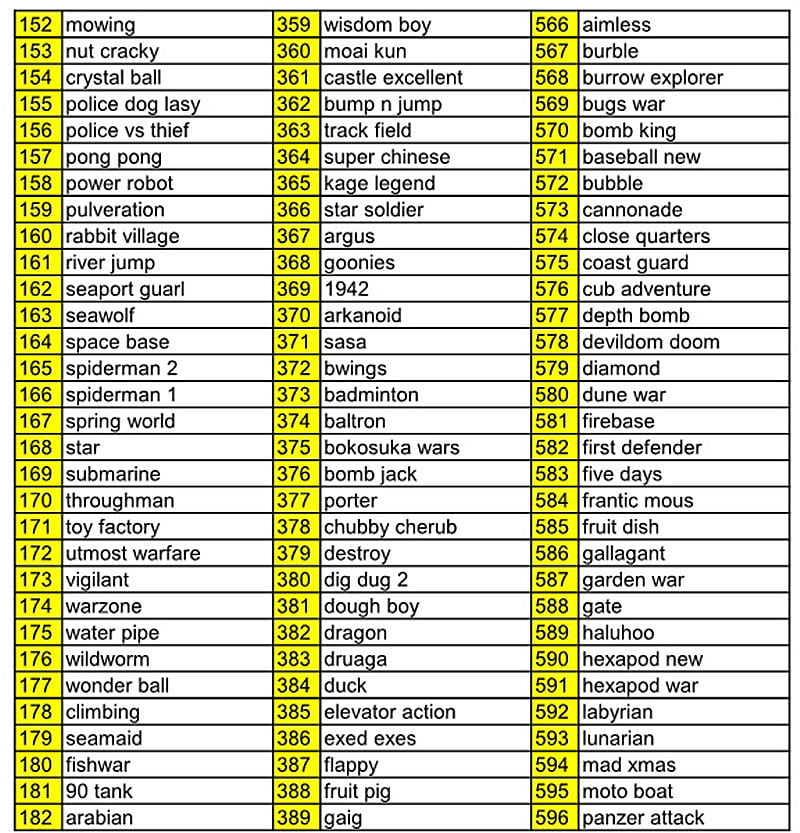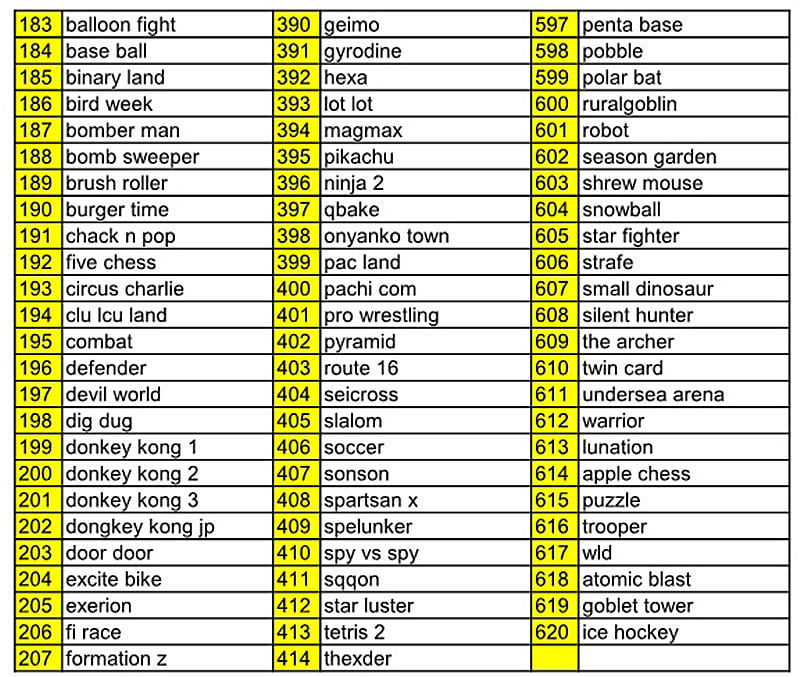 Specification:
Plug Types: EU, US, UK
Game Type: Action Game
Game Version: Simplified Version
Memory: Built-in 600 in 1 nes
Image Processor: 8 Bits
Output: DC 6V-150 mA
TV status: AV output
Handle wire length: about 1.45 m/4.75ft
Handle size: about 122*52*16mm/4.8*2.04*0.62"
Host Size: About 133*100*45mm/5.23*3.93*1.77"
Packaging size: about 192*140*75mm/7.55*5.51*2.95"
Packing weight: 457g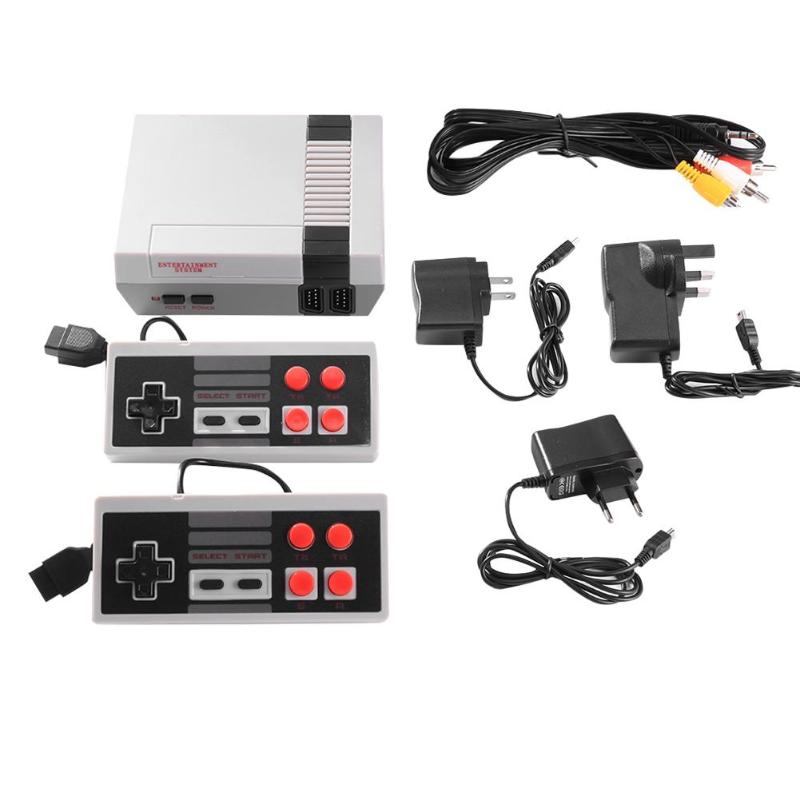 Package included:
1 x Game Console
2 x Game Handles
1 x Video/Audio Cable
1 x Power Adapter
1 x Game Built-in List
1 x User Manual 
Additional information
| | |
| --- | --- |
| Weight | N/A |
| Dimensions | N/A |
| Color | EU 620 Games AV, UK 620 Games AV, US 620 Games AV |
| Packaging size | about 192*140*75mm/7.55*5.51*2.95'' |
| Color Display | Yes |
| Memory | Built-in 500/620 games |
| Touch Screen | No |
| Model Number | Games Player |
| Game Version | Simplified Version |
| Handle size | about 122*52*16mm/4.8*2.04*0.62'' |
| Brand Name | ALLOYSEED |
| Game Type | Action Game |
| Host Size | About 133*100*45mm/5.23*3.93*1.77'' |
| Display Size | No |
| Image Processor | 8 Bits |
| retro game | video game |
| Plug Types | EU, US, UK |
| Output | DC 6V-150 mA |
| Handle wire length | about 1.45 m/4.75ft |
| Package | Yes |
| retro game console | tv game |
| TV status | AV output |
| Communication | USB |