Couple Cuddle Pillow
#

2

best sellers
in
Health
last month.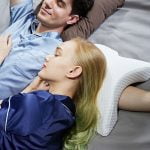 Couple Cuddle Pillow
days
:
hours
:
minutes
:
seconds
days
:
hours
:
minutes
:
seconds
39
orders in the last
30
days.
Enter code:
SUMMERSALE
to save
4%
.
Can only be used before 2022-04-30
Minimum spend required: $24.99
Description
Additional information
Reviews (16)
Description

What's a Cuddle pillow?
At the end of a long hard working day, getting good sound sleep is a must, and what's better is to cuddle with your partner. Now The Soft Cuddle Pillow's revolutionary ergonomic design prevents the weight of your head or your Cuddle partner's head from squashing your arm. Soon your arm won't fall asleep or go numb. Snuggle comfortably while falling into a deep sleep, or you binge-watch your favorite new Netflix show.

It has an innovative tunnel design through which you can rest your arm across while your partner lays their head on it, solving both the purposes of comfort and cuddle.
With firm support on both the sides, prevents any kind of pressure from uncomfortably pressing on your arms or legs. It has been specifically designed to avoid stress, numbness, and pain while resting on your arm. You can just as easily use the arm pillow for your comfort if you are a side sleeper and have the habit of sleeping with your head over your hand.

Features:
PROTECT YOUR ARMS: The unique hollow design at the bottom of the pillow prevents numbness in the arms during sleep.
IMPROVED SLEEP QUALITY: Using high-quality materials and padded cotton, a comfortable touch can relax your body and mind.
EASE NECK, SHOULDER AND BACK PAIN: The gentle, contoured slope of these pillows supports the neck and shoulders and may help alleviate any tension or stiffness in the spinal column by promoting proper spinal alignment.
Essential Cushion: Improves circulation for side sleepers, the pillow cuddle will feel softer in warm and firmer in cold temperatures. The Cuddle pillow will also react to your body heat by yielding and softening throughout the night.
Enjoy it Anytime, Anywhere: Rest in the office, rest in the school classroom, read, watch TV and more.
ABS Plastic Steel Skeleton: The skeleton is very flexible. How to toss is no longer broken.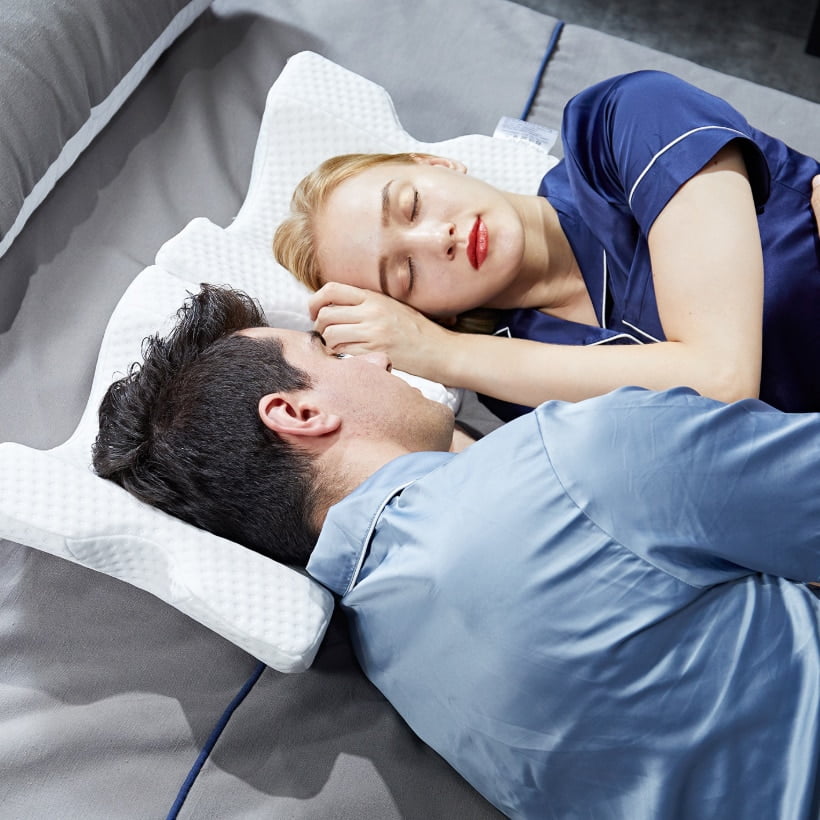 Specification:
Material: ice silk jacket, cotton jersey inner sleeve, 100% polyurethane (slow rebound memory foam) cuddle pillow for couples, ABS plastic steel skeleton
Filler: Memory Foam
Weight: about 525 grams
Shape: Tunnel Shaped
Use part: neck, hand, Leg.
Application: Sleeping, Rest
Suitable for age: all
Size: medium size: about 35 x 30 x 13 x 6cm/ 13.7″ x 11.8″ x 5.1″ x 2.4″ (length x width x height x thickness)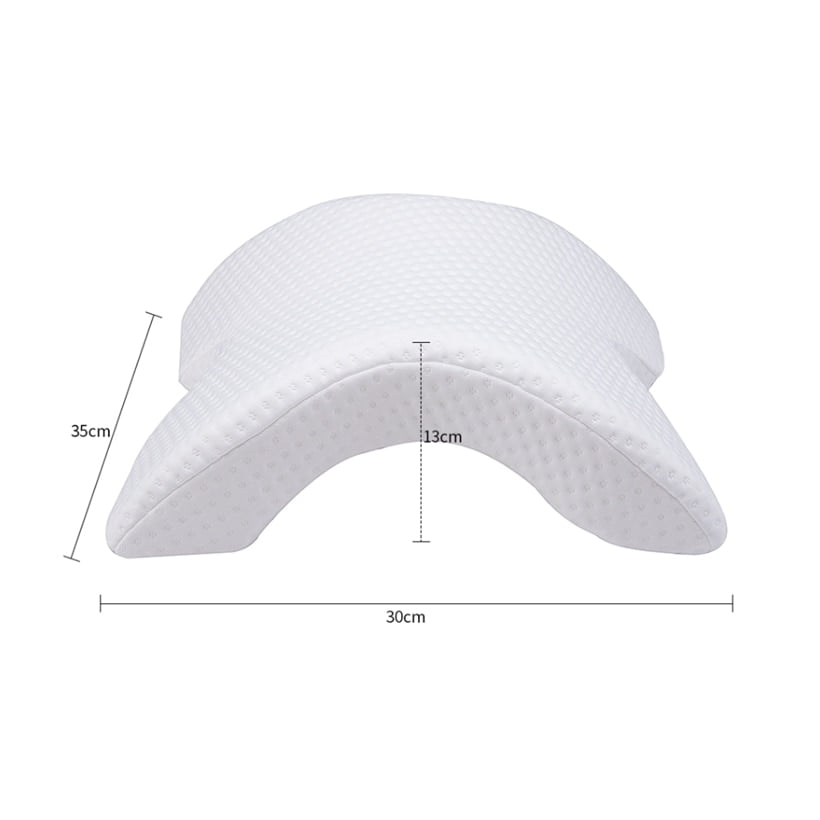 Package Include:
1x Cuddle pillow
Additional information
| | |
| --- | --- |
| Weight | 15.8733 oz |
| Dimensions | 13.7795 × 7.8740 × 5.9055 in |
| Color | Memory Foam White |
| Size | See below for size descriptions |
| Fabric Count | 60 |
| Shape | U-Shape |
| Use | Bedding |
| Material | Polyester / Cotton |
| Grade | quality |
| Set Type | Yes |
| Model Number | 1908D30 |
| Feature | Memory |
| Weight | 0-0.5 kg |
| Brand Name | CLPAIZI |
| Part | NECK |
| Pattern Type | Solid |
| Filling | Memory Foam |
| Thread Count | 500TC |