Data Protection Roller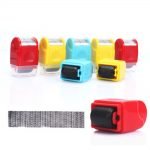 Data Protection Roller
$12.99
$12.99
137
orders in the last
30
days.
Enter code:
SUMMERSALE
to save
4%
.
Can only be used before 2022-04-30
Minimum spend required: $24.99
Description
Additional information
Reviews (11)
Description
"Guard Your ID Identity Protection Stamp Roller Identity Theft
Prevention Security Stamp Mask Out Private Information"
Keep Your ID Identity SAFE with our Data Protection Stamp Roller.
With identity theft protection stamps, it's quick and easy to ensure your private information stays safe. This wide roller delivers an encrypted pattern in oil-based ink that penetrates paper, leaving text like your name and address unreadable on both sides of the paper. Keep them safely guarded with our Data Protection Roller Stamps.
Perfect for home, small business, college students, senior citizens and business travelers. We love this handy data protection roller for its convenience and great peace of mind.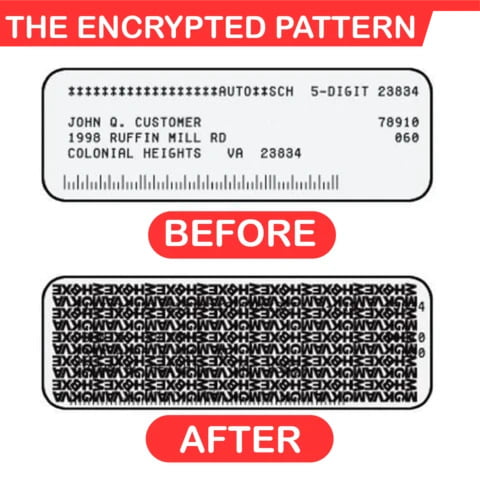 No need to tear apart labels, shred to pieces, and then dispose them off!
Simply pop open the Data Protection Stamp and roll over the sensitive information you want to hide – it will mask out the text with gibberish that makes the underlying content impossible to comprehend.
Why do you need a Data Protection Roller?
Have you ever received parcels and letters with unknown sources? How about calls, texts, and emails from unknown individuals giving offers? You might be a target of scams, or worse, identity theft!
Truth is, it might be your recklessness with the things that carry your information that puts you in those situations. That's why you need a Data Protection Roller!
Encrypt your printed data on your documents such as names, contact numbers, bank information, and address and avoid identity theft and scam with just one swipe!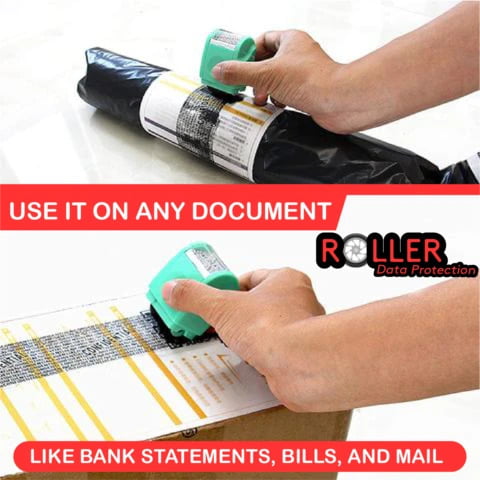 Why buy our Data Protection Roller?
✅ Stop identity theft by permanently blocking out addresses, account numbers etc. so junk mail can be recycled instead of shredded.
✅ Encrypted pattern in combination with oil-based ink penetrates non-glossy papers so personal information cannot be seen.
✅ Retractable roller makes it easy to store – no mess!
✅ Ideal for use on junk mail, medical records & Bank Statements.
✅ Specially formulated oil-based ink that goes on most non-glossy papers.

How to Use:
Determine the section of the document that needs to be encrypted.
Swipe the Data Protection Roller. Make sure all portions of the text are erased by the ink patterns.
To refill the ink, just open the top portion of the container and fill up the ink cartridge. Remember to squeeze a little on the ink refill while placing inside the cartridge.
Specification:
Material: Plastic
Color: Random Color
Quantity: 1Pc
Size: Approx.6 x 3 x 3cm
Weight: Approx.20g
Made of high quality material, more durable.
Exquisite shape, popular edge.
Clear imprint, ink pad inside, can be refilled.
Roller design, easy to use.
Package included:
1x Data Protection Roller
Additional information
| | |
| --- | --- |
| Weight | 1.2346 oz |
| Dimensions | 4.3307 × 4.3307 × 1.9685 in |
| Brand Name | JESJELIU |
| Type | Self-Inking Stamp |
| Color | Random Color |
| Model Number | Garbled Chapter |
| Use | Office |
| Type of Wholesale | No |
| Material | Rubber |
| Size | Approx.6 x 3 x 3cm |
| Set Type | No |