Fruit Juice Squeezer
#

1

best sellers
in
Kitchen
last month.
Fruit Juice Squeezer
days
:
hours
:
minutes
:
seconds
days
:
hours
:
minutes
:
seconds
145
orders in the last
30
days.
Enter code:
SUMMERSALE
to save
4%
.
Can only be used before 2022-04-30
Minimum spend required: $24.99
Description
Additional information
Reviews (1)
Description

Why Fruit Juice Squeezer?
ALLOY LEMON Juice SQUEEZER: Made from high-quality aluminium alloy and Plastic gives it a long life and prevents rusting. The citrus juicer uses leverage and gravity to get the job done with little effort. Lever action practically does the work for you. Sturdy and safe crusher capabilities. Crush and squeeze a variety of small fruits and veggies in the comfort of your kitchen.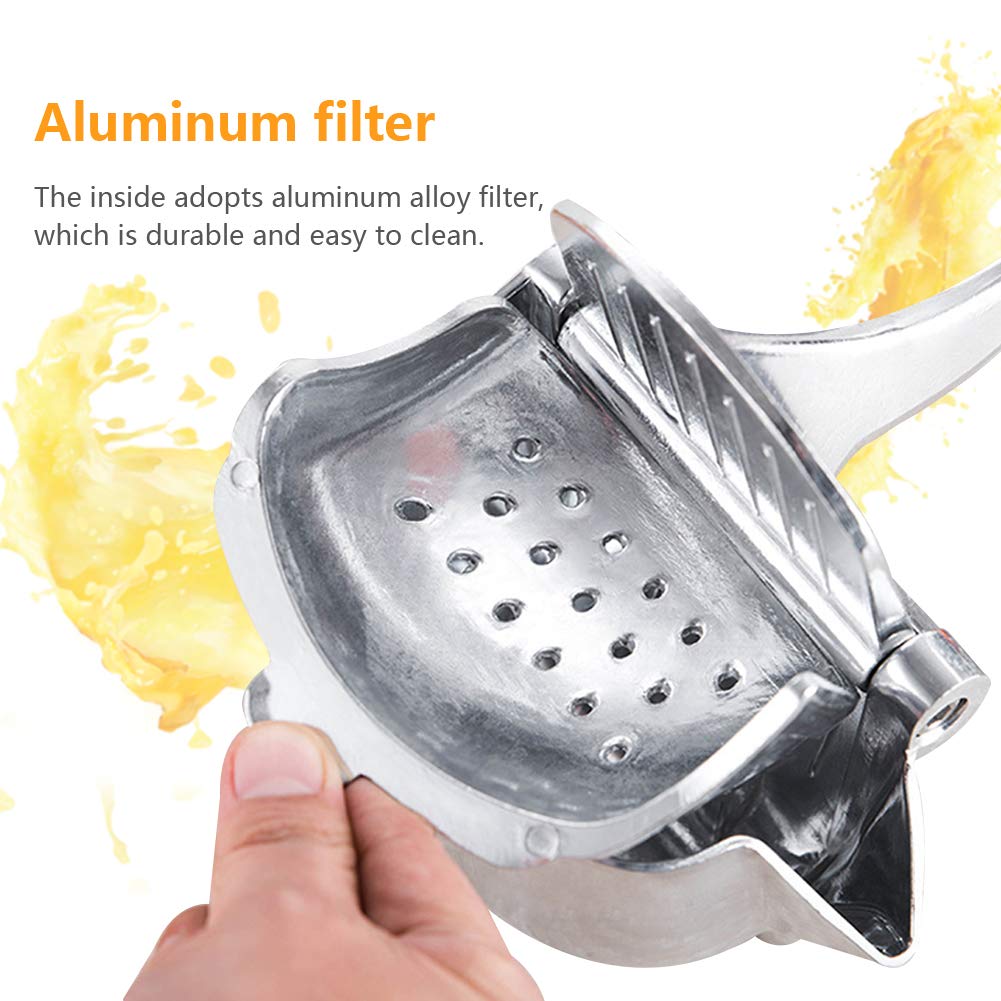 STURDY HANDLE: The grip is smaller and easy to use. The construction of the handle can help to save our strength while squeezing. It comes with a Pp food grade plastic liner to reduce the touch between the fruit juice and the lemon juice squeezer. You can take this completely apart and clean it out. Detachable Super easy to clean. "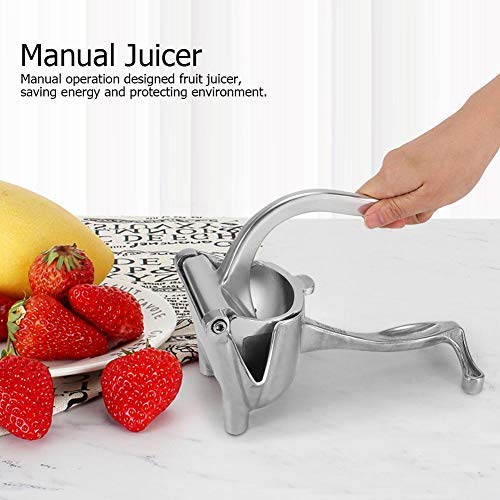 EASY TO USE – Whether its for limes for tacos, or lemon juice for peach cobbler, to fresh-squeezed orange juice. This Fruit Juice Squeezer will make your job so easy. Fits for both kids and older men, This Squeezer is so convenient to use, and you can get every bit of juice out of the fruit.
Easy use: Sliced the lemons in quarters lengthwise. Simply press the lever to extract every dip of fruit juice out Heavy duty design, suitable for business use as a citrus press.
Aluminium alloy material: higher strength, better corrosion resistance, suitable for health, high quality allows you to use peace of mind.

Features:
✅Triangle guide nozzle, anti dripping, easy to use, stable pouring.
✅User-friendly handle design, comfortable grip and easier juicing.
✅The juice machine designed by the manual operation is energy-saving and environmentally friendly. The lining is smooth, the hole design is fine, and the slag filtering is not laborious.
✅Foot design, so that Fruit Juice Squeezer easily and stably placed on the table, not easy to slide.

How to UseFruit Juice Squeezer:
Placing the half of the fruit into the container which is with the holes, then press the handle so that the juice will come out from the squeezer. It is most convenient while you are cooking.

Specification:
Condition: 100% Brand New
Material: Stainless Steel
Use: Manual juicer for orange, watermelon, lemon and so on
Product Size: Approx. 23×10.5×12 cm / 9.1×4.1×4.7 in
Weight: Approx. 823g / 29oz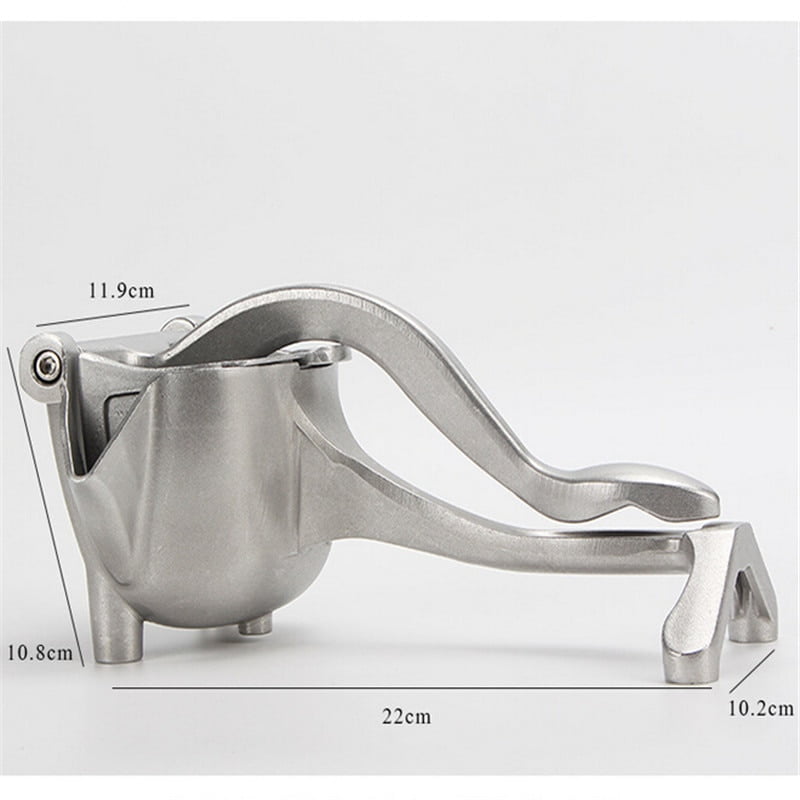 PACKAGE INCLUDES:
1 x Manual Fruit Juice Squeezer
Additional information
| | |
| --- | --- |
| Weight | 26.4555 oz |
| Dimensions | 3.9370 × 3.5433 × 3.1496 in |
| Brand Name | None |
| Type | Fruit & Vegetable Tools |
| Color | Silver |
| Size | 22*10.8cm/8.66*4.25in |
| weight | 750g |
| Material | STAINLESS STEEL |
| Fruit & Vegetable Tools Type | Squeezers & Reamers |
| Model Number | FH468061 |
| Feature | Stocked |
| Certification | CE / EU |