Magic Cleaning Gel
#

1

best sellers
in
Kitchen
last month.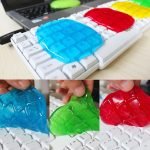 $12.99
81
orders in the last
30
days.
Enter code:
SUMMERSALE
to save
4%
.
Can only be used before 2024-03-31
Minimum spend required: $24.99
Description
Additional information
Reviews (34)
Description
Do you want to experience cleaning at the same time having fun? This Magic Cleaning Gel is perfect for you!
Very effective at removing 99.99% of harmful particles that live on everyday-use surfaces. Absorbs dirt and dust in hard-to-reach areas, improve the performance of your keyboards and high-tech equipment.
Our amazing new gel is something superb if you want to clean dust from hardly reachable places!
The Magic Cleaning Gel will easily clean those little spaces that you cannot reach with a napkin or a brush.
Just put it on a place you want to clean, let it sit there for a few minutes to sink in the cracks, and you have it!
The material it is made of is not harmful, and you do not need to worry about it ruining your skin. It is also biodegradable and reusable.
It doesn't leave a residue so your hands will stay clean.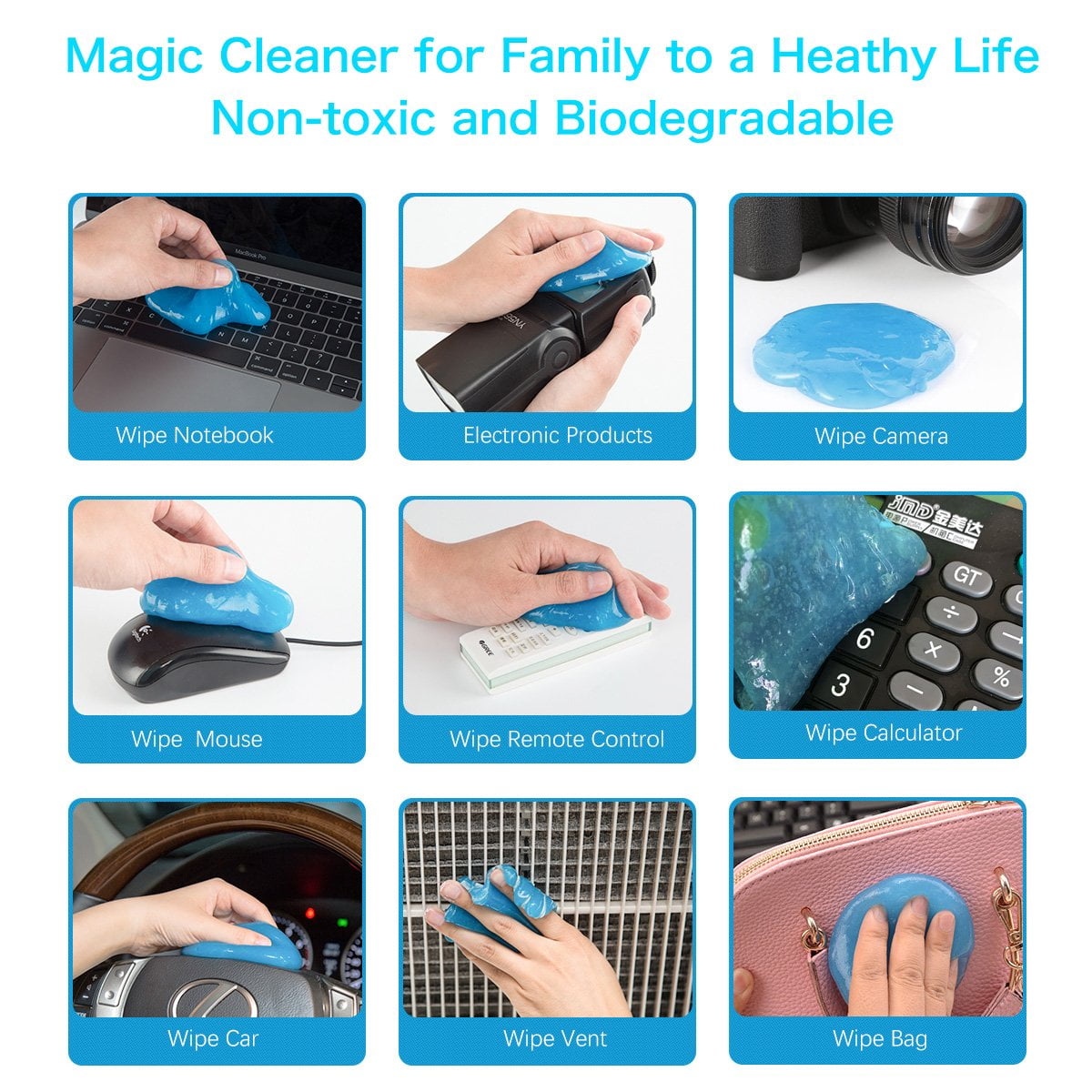 This Magic Cleaning Gel is not only good for keyboards, but you can use it to clean remote controllers, phones, fans, piano keys, motherboards, and much more. Wherever there is a hardly reachable crack, this Magic Slime Dust Cleaning Gel will get there!
Aside from cleaning keyboards, you can also use this slime cleaner for any items that you could think of! You can use it to clean your car's dashboard, air vents, remote and more.

Features:
✅UNIVERSAL FIT Magic cleaning gel, newest technology, simple and convenient cleaning solution for PC/laptop keyboard and other rugged surface cleaning such as the car vent, camera, printer, cell phone, calculator, Speaker, Pet paw and PC screen.
✅SAFE&SKIN-FRIENDLY Made of biodegradable gel, not sticky to hand, the light fragrance is very fresh and not pungent, totally no stimulation to skin. (Note: the cleaning gel is not edible, please keep it from your baby)
✅EASY It is easy to carry and can be used at any time anywhere. Just place the cleaning gel on the surface to be cleaned, press and roll slightly and then pull it up slowly, the dirt will be taken away with the gel.
✅DURABLE This keyboard cleaner could be used for several times till the colour turns to dark. When cleaning finished, just put the box at a cool place. (NOTE: don't wash the gel with water).

How to Use?
1. Please dry your hands before use.
2. Take the clean gel out, knead the gel to any suitable shapes before cleaning.
3. Lay the gel on the surface to be cleaned, press it down for 2 or 3 times and lift it up – dust, dirt, hairs (and others) are picked up.
4. Fold the gel in half and start fresh with a clean side. Repeat cleaning if needed.
5. After use, put the gel back in the sealed bag and storage box – stay it in shade after use – avoid exposure to sunlight directly.
6. Do NOT leave the gel exposed in the air for too long, otherwise, it will become ruined or couldn't work well.
PACKAGE INCLUDES:
1 x Magic Cleaning Gel(We will send it at random Color.)
Additional information
| | |
| --- | --- |
| Weight | 1.4110 oz |
| Dimensions | 3.9370 × 1.9685 × 1.1811 in |
| Brand Name | None |
| Usage | keyboard car PC Laptop |
| Material | Silicone |
| is_customized | Yes |
| Model Number | A11A47 |
| Feature | Eco-Friendly |