Wall Mounted Folding Slippers Rack
#

1

best sellers
in
Home
last month.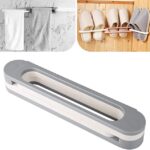 Wall Mounted Folding Slippers Rack
days
:
hours
:
minutes
:
seconds
days
:
hours
:
minutes
:
seconds
88
orders in the last
30
days.
Enter code:
SUMMERSALE
to save
4%
.
Can only be used before 2022-04-30
Minimum spend required: $24.99
Description
Additional information
Reviews (4)
Description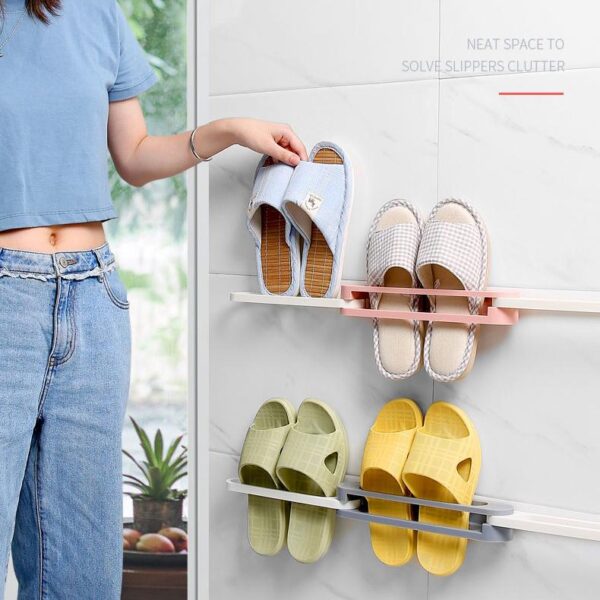 Need space for all those slippers? Neatly organize your family slippers with the Folding Rack! This Folding Rack features 3 racks in 1. Wall Mounted Folding Slippers Rack behind your living door, bathroom door, or any door to reduce clutter and save valuable space—no need to buy a closet.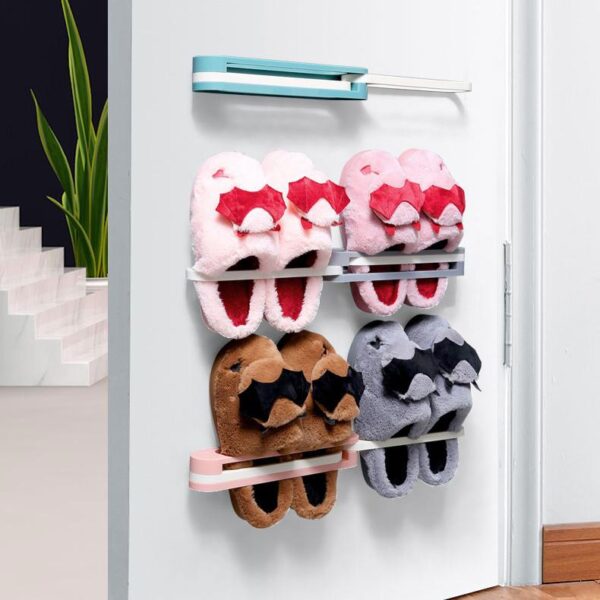 Sturdy wall mounted that ensures strength and durability. Plus, the elegant finish looks great!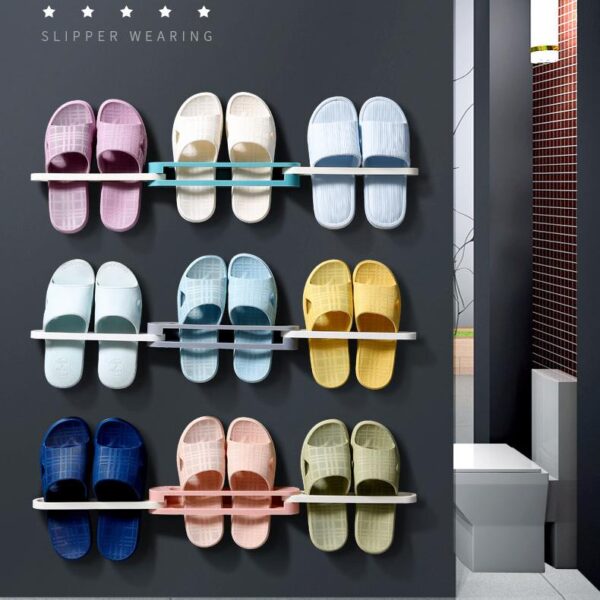 It can be wall-mounted, making it space-efficient, and provides a free ground space saver for other storage needs.
It transforms the wasted space on the wall into a spacious storage area and helps you keep everything neatly organized within arm's reach.

Features:
✅ A multifunctional Wall Mounted Folding Slippers Rack (3 in 1) is a bathroom slippers rack and a multifunctional organizer rack, which can be a hanger for many things, such as towels and rags hangers, clothes, etc. With this shelf, the bathroom slippers can stay day and be in order.
✅ The shoe organizer is made of ABS plastic, making it lightweight, durable, non-toxic, and environmentally friendly.
✅ Foldable design can be applied on flat surfaces or corners; you can put up to 3 pairs of shoes, 3 towels, or anything compatible.
✅ This self-adhesive shoe holder is attached to a smooth wall with acrylic adhesive to wipe a wall with a clean towel, and then stick the shelf on the smooth surface.
✅ The shoe rack (3 pieces/pack) is suitable for pasting on smooth surfaces (such as glass, marble, wood, etc.). It is not recommended to use it on uneven surfaces.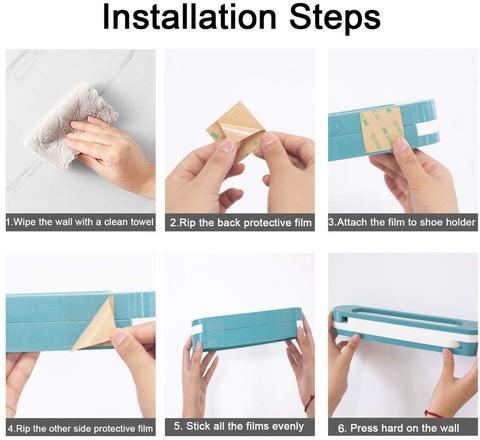 How To Install
Choose a smooth surface, clean it with a clean towel and make it clean;
Tear the protective film of the adhesive tape;
Stick the adhesive tape to the back of the slippers rack;
Press the slippers rack hard on the connected surface for 15 seconds and use it after an hour.

Specification:
Material: plastic
Size:28.5cm x 4 cm
Expanded length:74cm
Weight:180g
Color: Gray Pink Green
Products include:
1 x Magic Acrylic Adhesive
1 x Wall Mounted Folding Slippers Rack
Additional information
| | |
| --- | --- |
| Weight | N/A |
| Dimensions | N/A |
| Color | Blue, gray, pink |
| Brand Name | None |
| Bathroom Shoes Holder | Bathroom Shoe Hanger Self |
| k Wall Mounted Shoe Organizer | Shoes Hanger Self |
| Towel Racks | Bathroom Slippers Rack |
| Material | ABS |
| Model Number | Bathroom Slippers Rack FV0094 |
| Wall Mounted Shoe Rack | Slippers Rack |