Pink Armor Nail Gel
#

2

best sellers
in
Beauty
last month.
Pink Armor Nail Gel
days
:
hours
:
minutes
:
seconds
days
:
hours
:
minutes
:
seconds
16
orders in the last
30
days.
Enter code:
SUMMERSALE
to save
4%
.
Can only be used before 2024-03-31
Minimum spend required: $24.99
Description
Additional information
Reviews (18)
Description
Pink Armor Nail Gel is the thick and protective gel coat that gives you stronger, longer, and beautiful natural nails!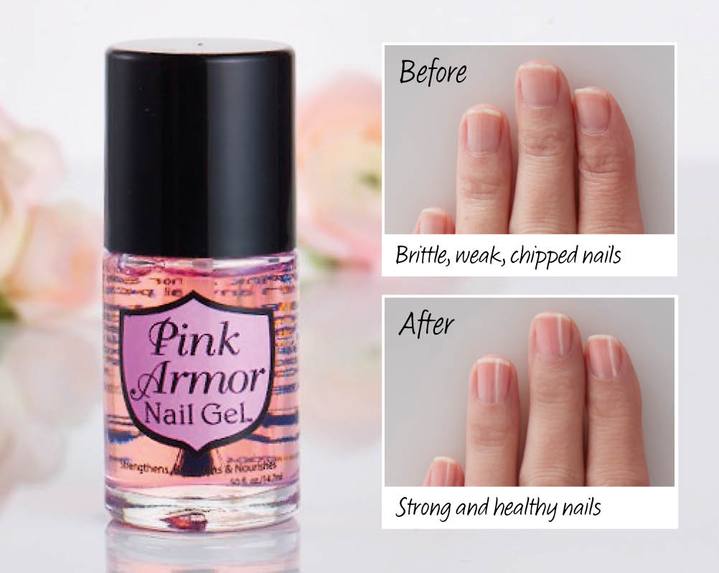 Pink Armor Nail Gel, as seen on TV, gives you beautiful, stronger, longer, natural nails without going to the salon.
The secret to Pink Armor is it's a thick, protective, will not peel, chip, or crack and protects your nails from cracking, splitting, and discoloring. Just one coat per week is like getting a professional nail treatment without the cost! Great as a base coat or topcoat to create the perfect finish.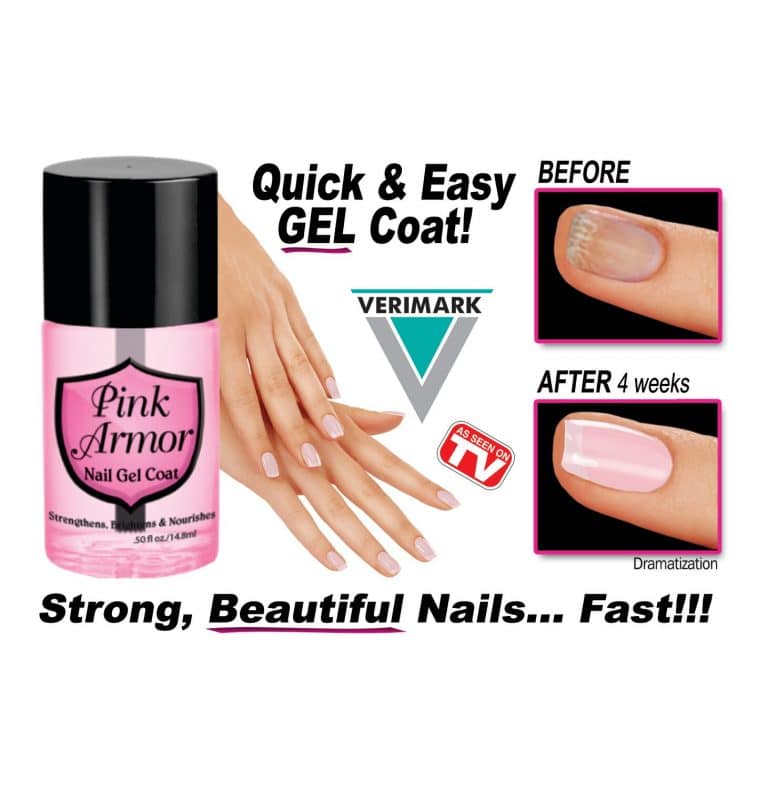 The secret of Pink Armor Nail Gel lies in its Keratin rich gel, which works from right under your nails to restore them to a healthy state. Now you can bid goodbye to battered nails by merely brushing Pink Armor Nail Gel on your nails. It will provide an adequate coating and support to your weak and damaged nails.
If your nails have been damaged because of gels, glue, or acrylics, then Pink Armor Nail Polish can work wonders and restore them to the best shape possible. Pink Armor Nail Gel can be used as a base coat to great effect. The whites will look whiter and brighter, while the nail beds will look pink as they should be. If you have recently manicured your nails, then you can enhance its longevity by applying Pink Armor as a top coat over your chosen nail polish. Pink Armor Nail Gel is exceptionally versatile, and every time you have it on, you'd have nailed your look to perfection.
Additional information
| | |
| --- | --- |
| Weight | 2.8925 oz |
| Dimensions | 7.8740 × 3.9370 × 3.9370 in |
| Brand Name | MOONBIFFY |
| Type | Gel Polish |
| Quantity | 1 |
| Item Type | Nail Gel |
| NET WT | 0.50 Fluid Ounce |